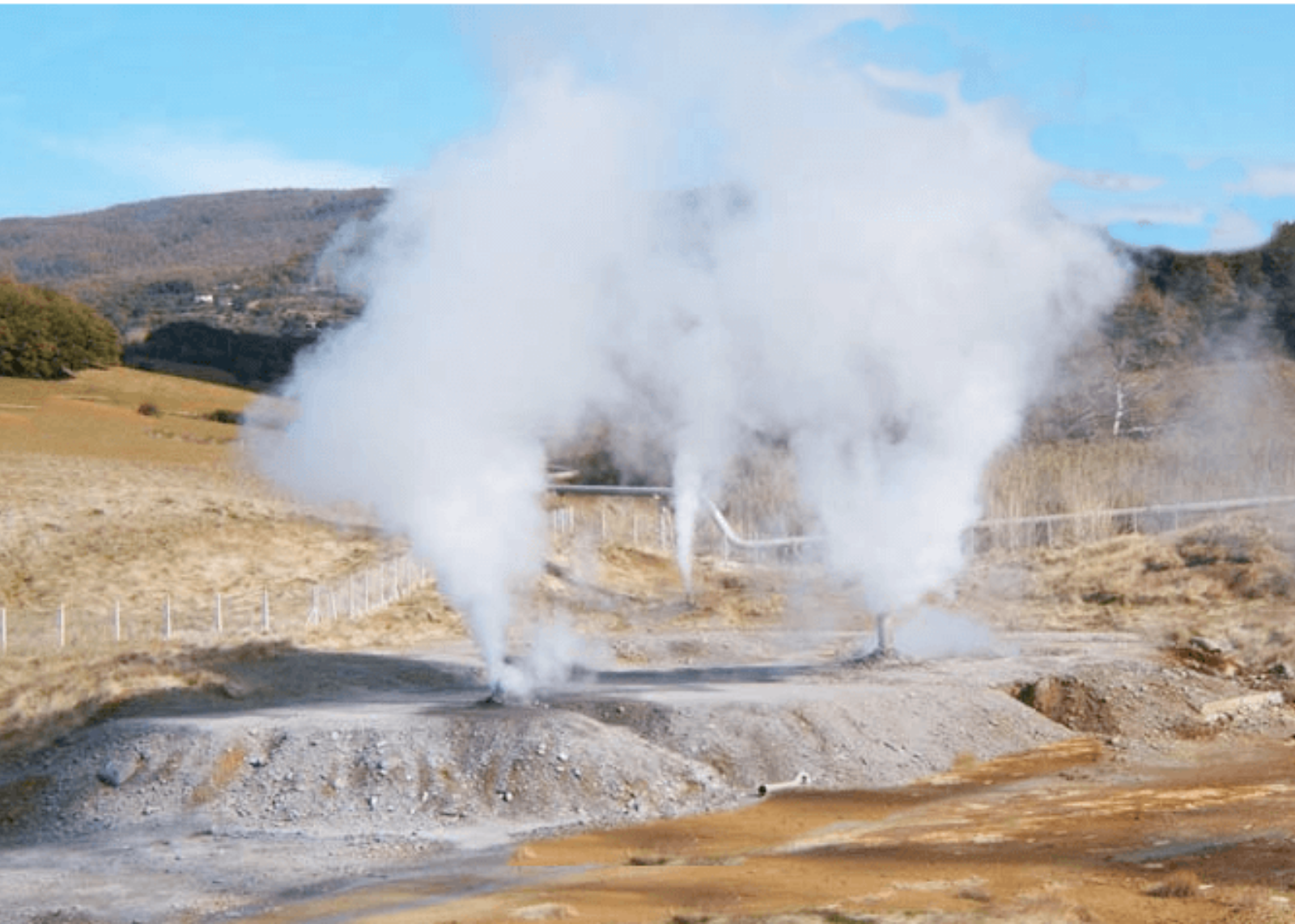 Larderello and the boraciferous heads
---
70 minutes by car from Villa Ducci


Craters of hot water bubbling wildly, white vapors that come and go continuously, a view that resembles hell!

Larderello is this and much more. It is located on the Metalliferous Hills at about 390m high, has just over 1000 inhabitants and is currently partly owned by Enel. Thanks to the richness of its land it is able to produce about 10% of the world's geothermal energy needs.

The dandelions, fluids that flow incessantly from the ground, are composed of water vapor and carbon dioxide, hydrogen sulphide, methane, mercury and many other substances including a small amount of ammonia and reach a temperature of 130/160 degrees.

The lagoon is an endogenous manifestation of the soil not very different from that of the fumaroles with the difference that it includes a high presence of mineral salts, including boron salt. Visually it looks like a large natural lake. Among the lagoons and boraciferous heads, the thermal springs could not be missing.

Not far from Larderello, in the town of Sasso Pisano, it is possible to find the less known free spas in all of Tuscany.