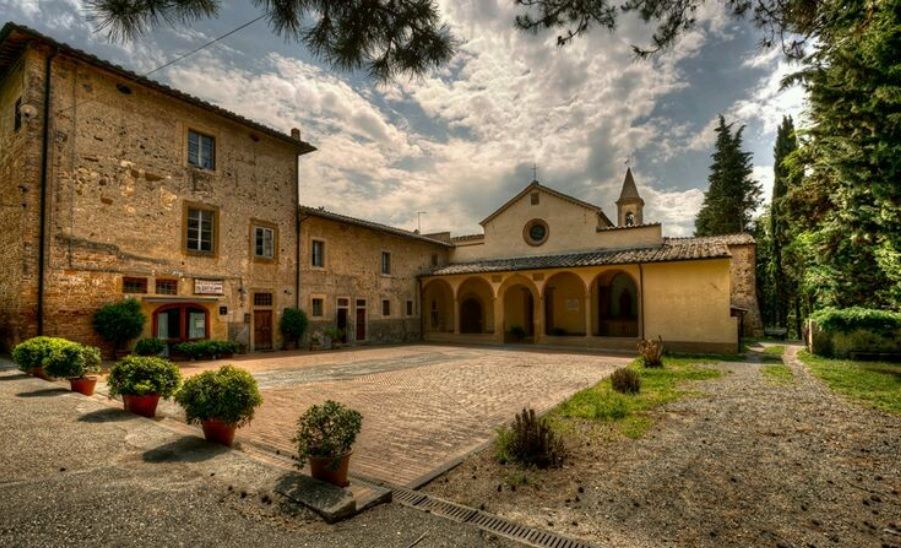 San Vivaldo
---
San Vivaldo is a village located among the green hills of the Tuscan countryside at 450 meters above sea level in the municipality of Montaione in the province of Florence. Its origins date back to 1300, the year in which it was chosen by Blessed Vivaldo, a Franciscan tertiary civilian born in San Gimignano, to spend a life of penance and fasting for "the love of Jesus Christ".
Today it is considered one of the most famous places of worship in Italy and has been recognized as a national monument. On May 1, 1500, following the installation of the minor Franciscan friars, a series of churches and chapels began to be built that reproduced the typology and holy places of Jerusalem. Hence the name Jerusalem of Tuscany.
Vivaldo Stricchi was born in San Gimignano in 1260 from a wealthy family. In 1285, together with 11 friends, he bought the Palazzo della Consuma in Siena, spending a period of luxury, parties and squandering a lot of money, so much so that soon afterwards they all reduced to poverty. This is the famous spendereccia (or godereccia) brigade, some of whose components are also mentioned by Dante in the XXIX canto of Inferno. Later some friends die in battle, others go crazy and still others find a job. Vivaldo instead begins to attend priest Bartolo of nearby Picchiena, deciding to stay with him and live a truly christian life until Bartolo dies in 1300. He then decides to move to the hospitable Santa Maria a Camporena, located between San Gimignano and Montaione in a dense forest of ancient chestnut trees, initially sleeping in a hermitage near the church and then building a cell inside a large chestnut tree. At that time, by hospitable we meant a small church with adjacent rooms for the rest of the wayfarer and pilgrims. Today the ancient church of Santa Maria a Camporena corresponds to the chapel of San Francesco in the church of San Vivaldo. He lived a life of penance and fasting until his death on May 1, 1320 at the age of 60. his body is found the following day by the inhabitants of Montaione and immediately transported to the village to bury it under the altar of the church, naming it patron of Montaione and propose to celebrate a feast every year on the day of his death.