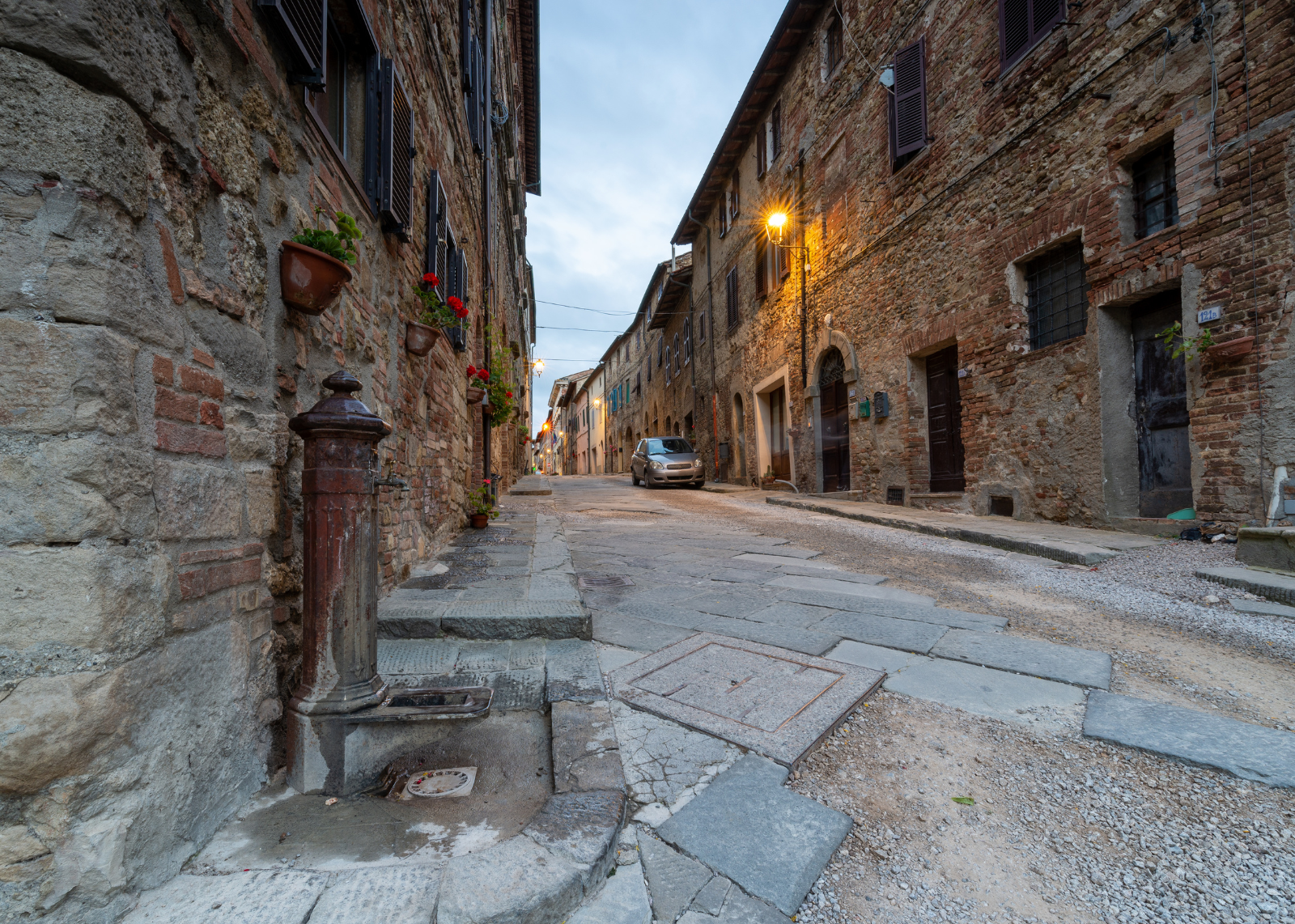 Radicondoli, among the Metalliferous hills
---
Hotel Villa Ducci is a Hotel in San Gimignano and its centrality allows its guests to visit all the characteristic Tuscan villages. Among these, we see Radicondoli, 40 km away from our hotel.

Radicondoli is a village located in the metalliferous hills area, not far from Siena.
The only 911 inhabitants make this place ideal for spending a few hours of relaxation, wandering through the streets and trying typical dishes.
From here, it is also possible to see the fumaroles, sources of geothermal energy in the area. In fact, in Radicondoli there is also the museum of geothermal energy, recommended especially for children.
The monuments to see
Among the main monuments, in Radicondoli there is the Collegiate Church of Saints Simone e Giuda, a building of the sixteenth century. Inside it there is an altarpiece with the Assumption of the Virgin, Nativity and saints by Pietro di Domenico as well as a ciborium painted by Alessandro Casolani.
Also important is the Monastery of Saint Caterina della Rota, dedicated to Santa Caterina d'Alessandria.
The parish church of Saint Giovanni Battista, also known as the old parish church, which still retains the Romanesque structure, is worth a visit. Here there are typically Volterra decorative motifs, such as the two-color effect obtained with courses of bricks and alberese.
Finally, the parish church of Saint Maria Assunta which is located in Belforte (in the municipality of radicondoli) has a rather ancient origin, with a small apsidal nave but without a facade.
The architectures
Among the architecture, we recommend to see the theater Comunale Risorti, donated to the municipal administration in the early twenties by the Crocchi family. Until 1950 it hosted numerous shows and various musical performances. After the Second World War, however, the theater underwent a major change: it became the seat of the town's cinema. It was then permanently closed to the public in the late 1980s. Restoration work began only in 1999 and today it is used again for shows, concerts and cultural meetings.

You may also be interested in: the Abbey of San Galgano