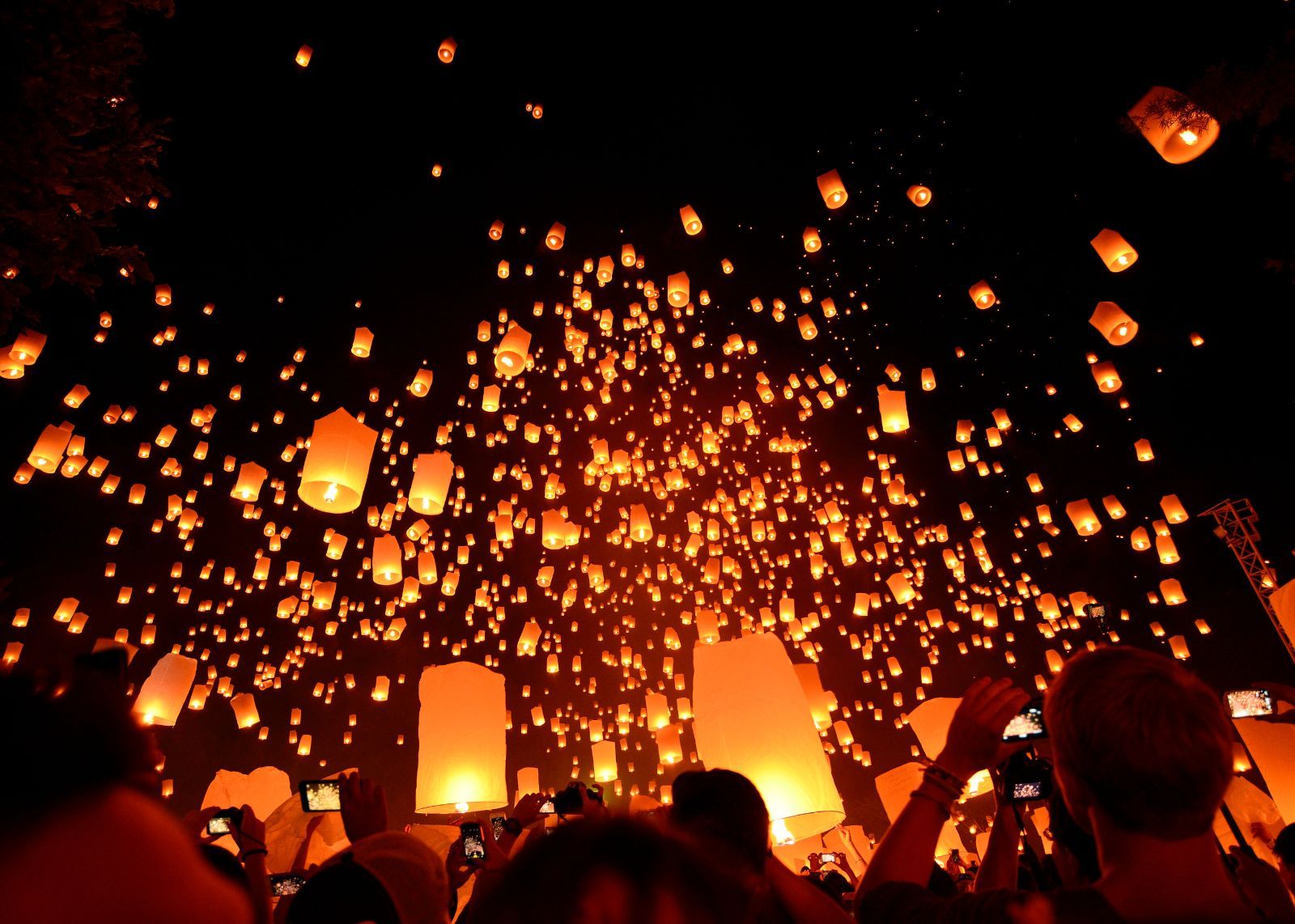 Feast of the Rificolona in Florence
---
Hotel Villa Ducci is a Hotel in San Gimignano, not far from Florence. Our guests can therefore participate in all the events in Tuscany, including the feast of the rificolona, ​​a party that takes place every year in Florence.
The party
The Rificolona festival is a popular Florentine festival, which is organized in the parishes of the dioceses of Florence every 7 September.

The party consists of carrying around colored paper lanterns, modeled in various and original shapes, with a small light inside, hanging from a rod. These colorful lanterns are hung almost everywhere, on the windows of buildings, in public houses, along the Arno river and in the streets.
The origin of the Festival
The origin dates back to the seventeenth-century peasants and mountaineers who came to Florence from the Tuscan countryside to celebrate the nativity of the Madonna in the basilica of the Santissima Annunziata. These people took advantage of the opportunity to sell their typical products at the fair that took place the following day near the basilica, in the adjacent streets. To be able to carry everything, therefore, the peasants left a long time ago and used lanterns hanging from reeds with a candle inside them to light up during the night journey.
Why is it called Rificolona?
The pilgrims who arrived in Florence usually could not rest due to the noise made by the brigades of young Florentines. In fact, the latter enjoyed making fun of the peasants and, in particular, the women of the countryside. It was a fun directed almost entirely to the poor fierucolone, as they called them, both because they participated in the fierucola and for their showy behinds. From fieruculona there was later the word rificolona which is still commonly used as a critical, cheerful and light-hearted expression towards a woman dressed and made up without taste, in a conspicuously eccentric way.

You may also be interested in: The Palio di Siena