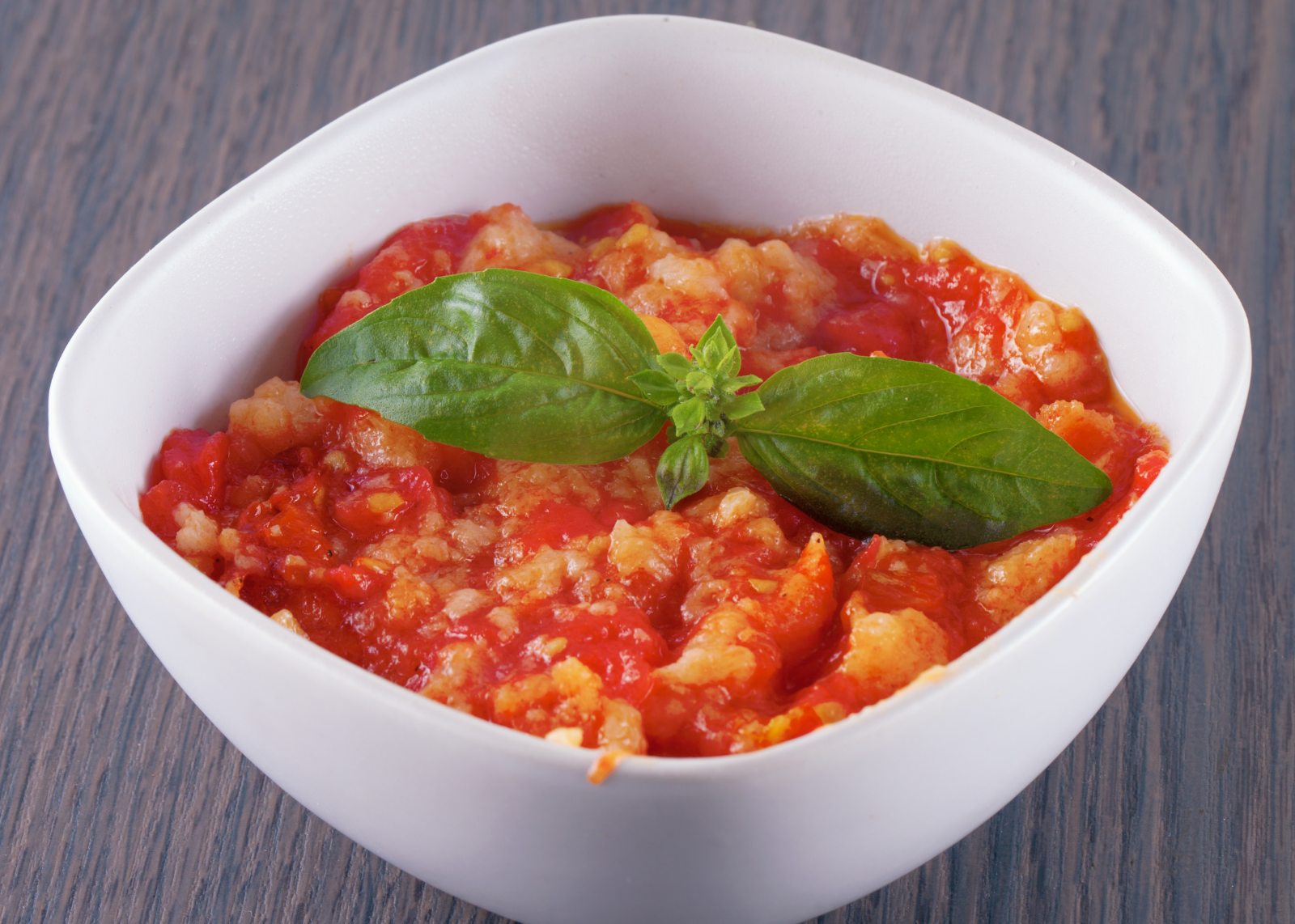 The Tuscan Tomato Soup
---
Villa Ducci is a Hotel a few steps from the historic center of San Gimignano. Immersed in the beauty of Tuscany, it is also the perfect place to get to know and taste the Tuscan food and wine culture. The typical dishes, rich in history and flavors, will immerse you in the beauty of the region.
The origin of the dish
The tomato soup is a traditional Tuscan recipe, a dish defined as "poor". In fact, the farmers prepared this dish using the leftovers they had at home and still today it is often cooked for this, although it can be found in many menus of restaurants and trattorias.
It was known outside Tuscany for the first time in 1912 thanks to the "The newspaper of Gian Burrasca" by the Florentine writer Vamba, pseudonym of Luigi Bertelli.
Moreover, in 1965, on the occasion of the television transposition of the book, Rita pavone sang the famous song Viva la pappa col pomodoro, written by Lina Wertmüller and set to music by Nino Rota, which is part of the soundtrack of the drama.
Ingredients
Ingredients for 3 people:
- 320 gr of peeled tomatoes
- 2 cloves of garlic
- olive oil
- 200 grams of unsalted homemade bread (possibly stale)
- salt
- basil
- pepper
- vegetable broth
Recipe
First, prepare the vegetable broth: put the vegetables (celery, carrot, onion, cherry tomatoes and parsley) in a pan filled with cold water. Bring and boil to cook for about 40 minutes. Meanwhile, brown the garlic cloves in a pan. When it starts to take, add the peeled tomatoes and a little chopped basil. Cook for about 10 minutes, mashing the tomatoes with a fork and adding salt and pepper to taste.

Then the stale bread is cut into small pieces. Once the garlic has been removed, add the vegetable broth, the chopped bread and more basil. The bread must be well soaked in the liquid.

At this point, cook everything for about 10 minutes, stirring often. Then turn off the heat and let it rest for an hour, stirring occasionally.
Final Additions
The tomato soup is usually served with raw oil, some freshly ground black pepper and two basil leaves. Instead of basil you can also use sage or rosemary.
The period
The tomato soup can always be eaten! In winter it can in fact be served as a hot soup while in summer it can also be enjoyed at room temperature.


You may also be interested in: Schiacciata alla fiorentina