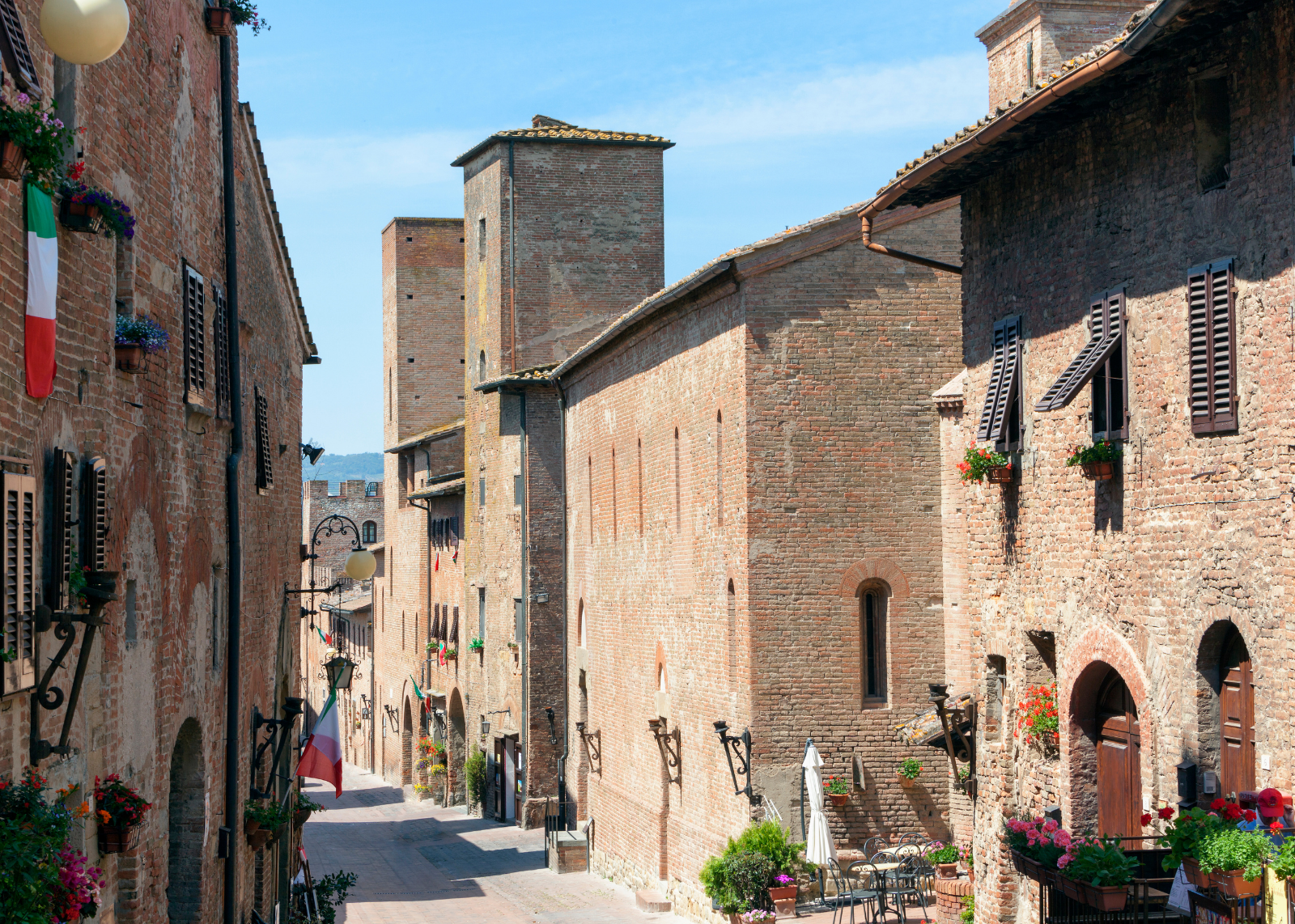 Certaldo, the medieval village of Giovanni Boccaccio
---
Just 25 minutes by car from the Hotel Villa Ducci, Certaldo is one of the most evocative medieval villages in Tuscany. In the heart of this town you can relive the peaceful atmosphere of the past.
Giovanni Boccaccio
Certaldo is famous for being the birthplace of Giovanni Boccaccio. In fact, you can visit the house museum of the storyteller, where it is assumed he was born in 1313 and lived until his death. Here, there are numerous testimonies of the life of the time: curious fourteenth-century shoes, ancient furnishings and medals designed by master Bino Bini for the 6th centenary of the poet's death in which the 10 most significant stories of the Decameron and the kings and the queens of every day. Furthermore, the fresco by Pietro Benvenuti depicting Giovanni Boccaccio at his working tvolo and the copy and the oldest portrait of him, will allow you to familiarize yourself with the figure of this historical figure of international caliber. However, what represents the most fascinating experience is the visit to the library dedicated to him: here you will find some of the oldest printed and illustrated editions of the Decameron, short stories translated into almost all languages ​​and an exhibition on the Tractatus Geographicus, that is on the representation of the world in the fourteenth century.
The remains of the man of letters are kept in the Church of Saints Michele and Jacopo.
Certaldo - Higher Area
Certaldo has a lower, modern part, and a high one that constitutes the ancient medieval core, surrounded by walls with three doors: Porta sole, Porta Alberti and Porta del Rivellino. Also worth seeing is the Pretorio Palace, symbol of the medieval town, where there are some important works: a Madonna with child from 1489 by Pier Francesco Fiorentino, a Crucifixion from 1478 and a Pietà. The inner courtyard has become a Japanese tea garden. Also important is the Museum of Sacred Art and the Nail Museum, which collects tools and nails from all periods.
Certaldo - Lower Area
The lower area can be traveled by bus or by bike. Just outside, the Canonica hilly park is worth a visit, where you can enjoy beautiful walks and jogging, trekking and Nordic walking activities. Here you will also find picnic areas and games for children.
Events
July is the best month to visit Certaldo: "Mercantia" takes place for 5 days, an International festival of street theater with shows, music and artistic crafts.
In September we remember the onion festival, the symbol of Certaldo, where every evening at dinner you can taste the fantastic onion of Certaldo and more.
In October Boccaccesca, a culinary event that involves the historic center of Certaldo and tries to touch all the senses from the eyes to the touch, but above all to the heart to amaze and entertain guests, for an event that offers the taste of good life for remember the poet Giovanni Boccaccio.
How to get
The historic center of Certaldo Alta is all pedestrianized and can be reached by car or on foot along an ancient medieval road. Otherwise, the funicular is active.


You may also be interested in: Elsa River Park