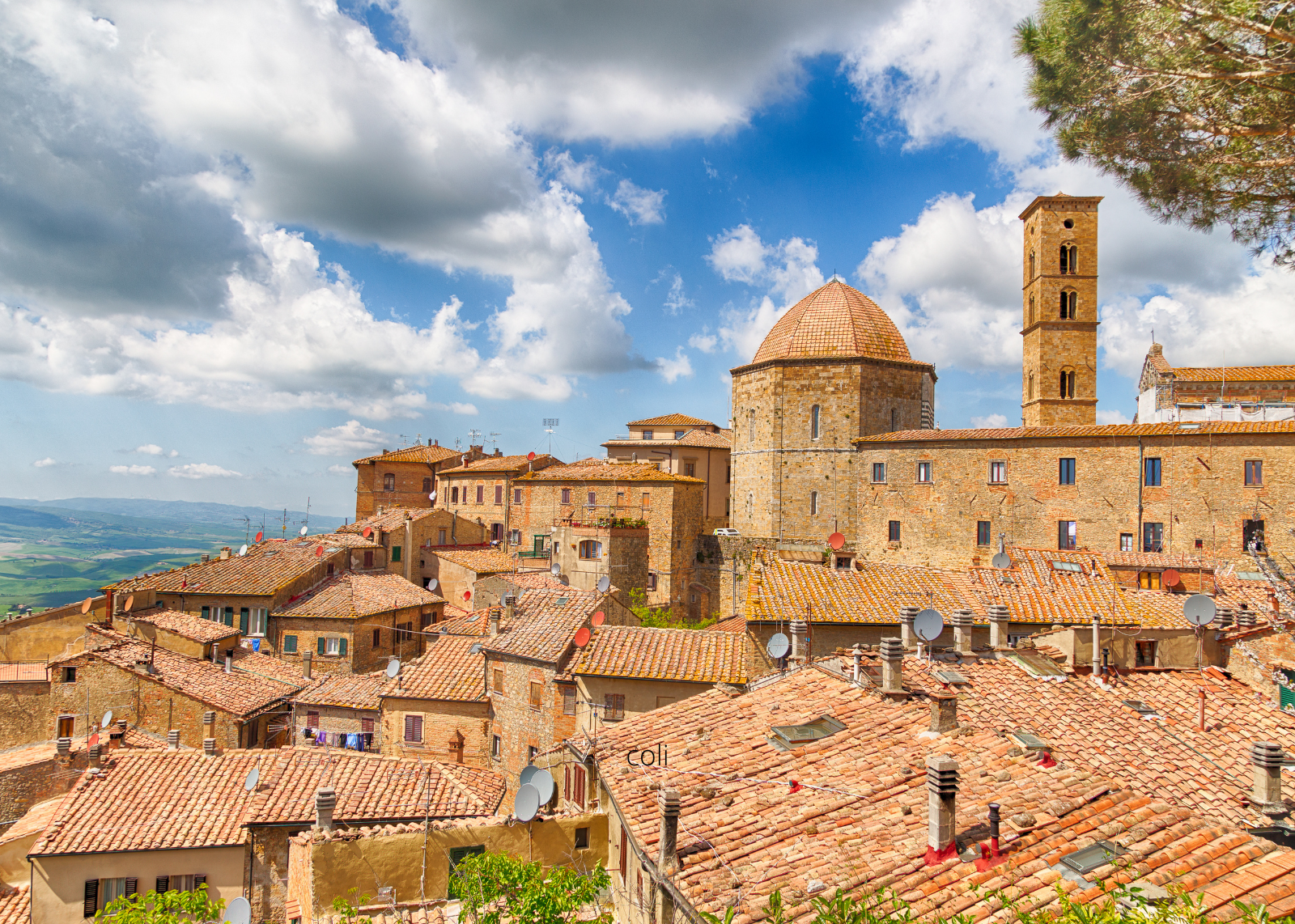 Volterra, the city of alabaster
---
Volterra retains a historic center of Etruscan origin. The Diana gate, most of the walls, the Acropolis, various hypogea, the arch gate and many medieval buildings such as the Palazzo dei Priori, the Medici Fortress and the Cathedral remain from that period. Volterra offers a large number of places to visit in the name of history and culture.
Among these there is certainly the Etruscan museum, the Guarnacci, which houses an ancient archaeological find, considered one of the most important in the world. It is a sculpture, the shadow of the evening. The name was given by Gabriele D'Annunzio, who saw in its elongated silhouette the effect of the shadows at sunset.
This is accompanied by the beauty of the remains of the Roman theater, dating back to the first century.
One of the key places in the historic center is the Palazzo dei Priori whose construction work began in 1208.

It is impossible to visit Volterra and not go to the Duomo, with the adjoining baptistery of San Giovanni. The alabaster of Volterra dates back to about 7 million years ago, it is the most valuable in Europe and each quarry has a different type of texture and appearance. Its processing requires a lot of experience, the kind of experience that is passed down from generation to generation.

For some years thanks to the work of Stephanie Meyer, Volterra has also become the city of vampires. It is here that the writer has set part of her "Twilight" saga by placing in Volterra the ancient seat of a council of vampires passing from the New World to the Old Continent.

There are many traditions of Volterra that on the third and fourth Sunday of August give way to a medieval re-enactment.

The Palio del Cero takes place every year on June 2nd.

In October, on the last Sunday, the Palio dei Caci from Volterra in medieval costume is held, a competition that consists of walking along the steep via Franceschini chasing a wheel of cheese.

The dishes to try absolutely of the Volterra culinary tradition are the soup alla Volterrana, mushrooms and truffles, game and wild boar, tripe alla Volterrana.
At a distance of only 40 minutes by car from the Hotel Villa Ducci.
You may also be interested in: San Vivaldo, the Jerusalem of Tuscany